Water Damage Cleanup Islip NY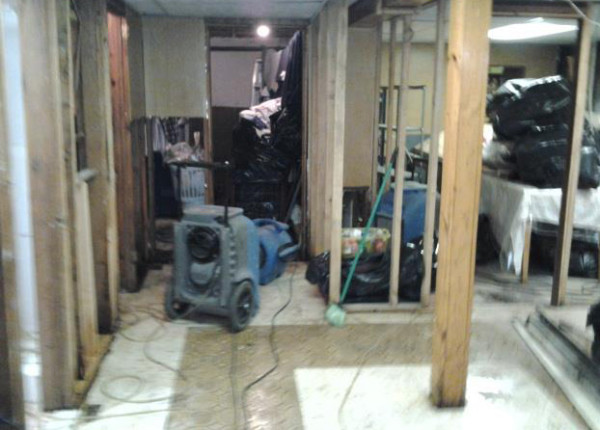 When it comes to water damage in Islip, you need to do something about it fast. Enviral Restoration is waiting to help out in your hour of need, be that at any hour of the day or night. We are always on standby, 7 days a week as well as on holidays to service any kind of type of damage emergency situation. You can be sure that whatever damages have happened, we are well equipped to deal with it as a top priority.
Water damage is the entry of unwanted water into your residence or workplace, either through natural or man-made causes damaging your personal belongings, valuables, and the building structure in the process. Fortunately the damage pros with Enviral Restoration are readily available 24/7 to provide rapid assistance. Our water damage Islip crews can be there within 45 minutes of your call because we understand how prompt action can reduce the overall damage caused. Standing water deteriorates structures, rusts steel water pipes, drywall hangers and edge strips, as well as encourages surface area mold growth and airborne mold. If these problems are left neglected, they can trigger health issues and a lot more damage. To minimize this situation, we can start the water removal and pump out equipment as soon as possible. Once the initial water clean up has been completed, we will follow up by bringing in heated external air movers for drying.
Our Cleanup Services include:
Water Damage Restoration
Flooded Basements
Mold Removal
Structural Drying
Structural Restoration
Sewage Cleanup & Remediation
Does Water Flooding Cause Mold Growth?
Water damage Islip specialists like the special kind that we recruit with Enviral Restoration are completely trained and have years of experience to know and also show that any type of water damage episode has the solid visible capacity to create mold and mildew development within your house or company. That's why our water damages Islip pros are all IICRC licensed to manage any sort of mold and mildew issues you may experience, including black mold.
Our service area is around Islip, Central Islip, East Islip and Islip Terrace, along the south shore of Long Island in Suffolk County. Like most coastal areas these days, properties on the Great South Bay are in a higher than average area of flood risk. This includes zipcodes of 11730, 11751 and 11752.
There is more information on Water Damage in Long Island here