About Us
Enviral Restoration Fire and Water Corporation is a local family owned business, which has been operating for over 11 years, serving the water damage needs of our fellow New Yorkers. We provide rapid response homeowner focused cleanup and repair services.
What Makes us Different?
Our focus is on the homeowner, not an insurance company. Many restoration companies work for an insurance company to reduce the insurance payout. We make sure the job is done right as we see you the homeowner as our customer, not a faceless insurance corporation.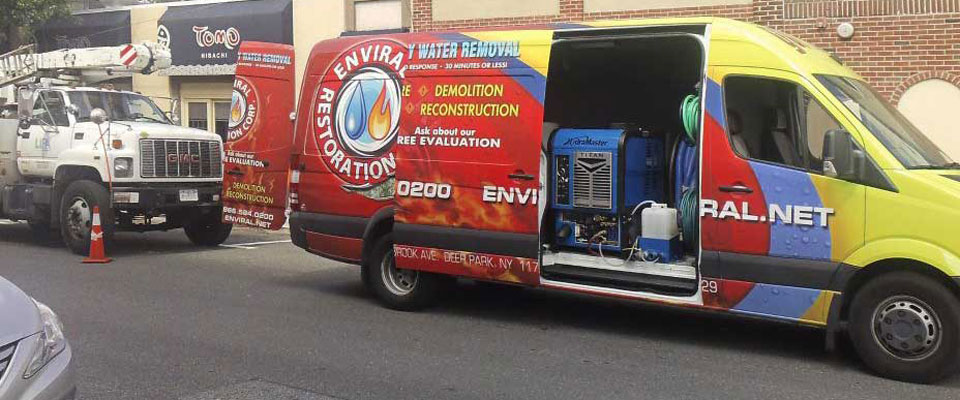 Water Cleanup Underway
Reputation
In the many varied types of restoration jobs we have completed, our exacting standards have ensured our quality reputation in all of our jobs. We provide a ONE HUNDRED PERCENT Satisfaction Guarantee.
Professionalism
We supply a sense of professionalism that is unequaled by other LI companies. You will certainly receive experienced service from a knowledgeable team. Of course all our workers are licensed and insured.
Enviral Restoration Fire and Water Corporation are standing by to assist you as soon as possible. Call us now!